Donations benefit the Ronald McDonald House, Stony Brook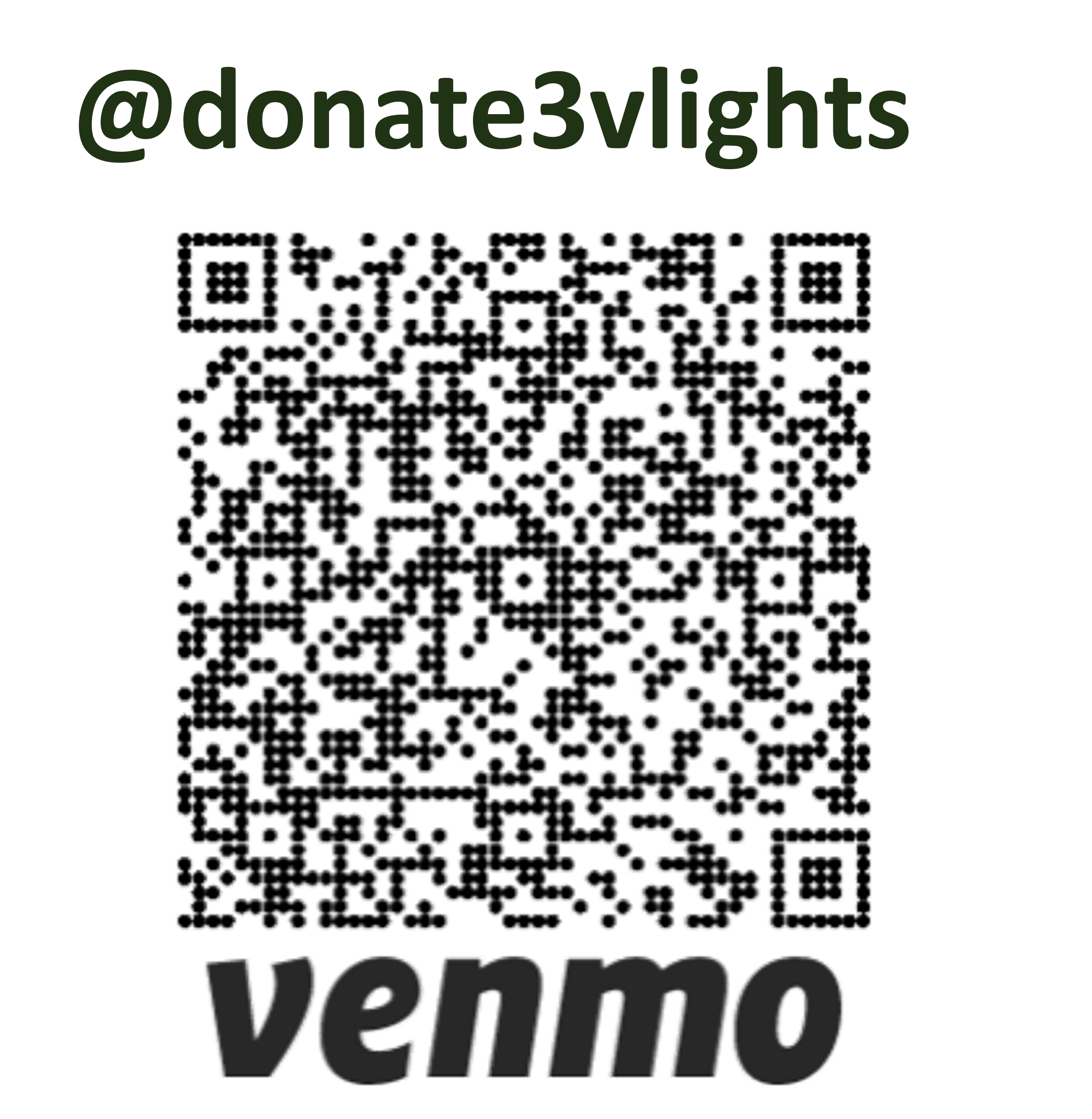 PayPal:    donate@3vlights.com 
Ronald McDonald House Charities: Helping Families Feel At Home Even When They Can't Be
Most aren't familiar with Ronald McDonald House unless you've been in the hospital with a sick child.  They provide great services for families during some really tough times.  They have a room at Stony Brook Children's Hospital where parents staying with young patients can get food, snacks, take a break or even a shower.  At some hospitals they even have a house for families that have to travel to a specific hospital for care.
We experienced their generosity several years ago when one of our kids was sick in the hospital right before Christmas.  It makes all the difference in the world when parents don't want to be too far from their kids who aren't feeling well, but need a small break from the stress of the moment.
They provide some of the most practical aid to help families during a very difficult time.  Please consider contributing to their mission here at Stony Brook University Hospital.  Additionally, they've announced recently that they are raising funds for building an actual "house" on the hospital's property.  This building will be able to accommodate as many as 30 families who have children receiving care at the hospital.
THANK YOU!